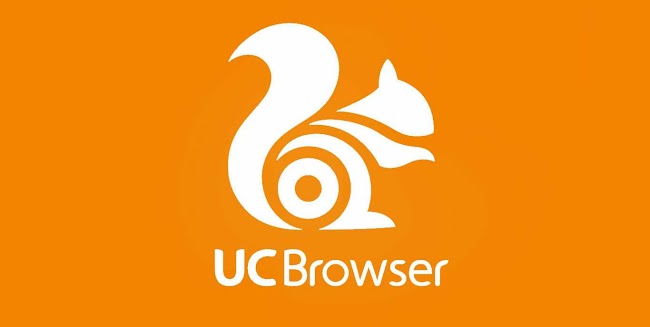 Many users use UCbrowser on their Smartphones and Desktops for Internet daily browsing, and this because for its popularity and most good features that may not be found at the same time on one single browser.
UCbrowser uses techniques that can make your internet browsing faster that you can notice it clearly when you make just a little comparison with some other browsers and this is because UCbrowser uses cloud acceleration and data compression. UCbrowser uses servers as a proxy which is very useful to compresses and renders the data of web pages you request before sending it back to you.
In downloading files it is faster and have a feature of multi-downloads more than three downloads per-session with inbuilt ad-block which results in faster browsing and not being annoyed with ads. Beside that it has Inbuilt Video and Music player.Image browser and File Manager.
Why You Shouldn't Use UCbrowser
personally, I'm using it on Android phone but not with username and passwords saved on it and not as my default browser. I used to use it for browsing facebook because I'm not using the FB app and also for some reasons, but one time I have got notice from from facebook saying that my password have been stolen and I have to change it. I do not use that account on other browser before getting this notification so from now on I'll try not to use it.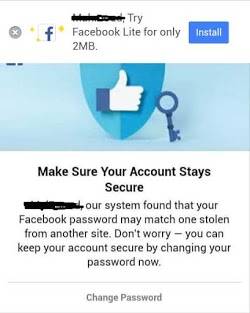 Security Risks
According to Qualys SSL Lab test; UC Browser vulnerability – Logjam, FREAK and POODLE vulnerability is found in UC Browser. Anti-malware company Malwarebytes detected UC Browser as a Trojan virus. UC Browser is sending your details of Web sites you visit, Pages you like, Images you click, Videos you watch, Search terms, New keywords, Personal detail, and bookmark details to a server which is located in China. UC Browser leaks sensitive IMSI, IMEI, MSISDN data, Android ID, MAC address and users Geolocation and Wi-Fi related data without any encryption; which was used by intelligence agencies to track users. This basically means that your browsing data is not secure while using UC Browser.
Here are some issues and problems on Android versions:
It downloads UC News and its Update in Background without asking you even if you disable it, it will be reset again. It Forces you to use its Lockers, Battery Optimizer and also always running in background even if you force stop it. check its Permission below And for UCbrowser Desktop there's not no update since 2017 you can check it on.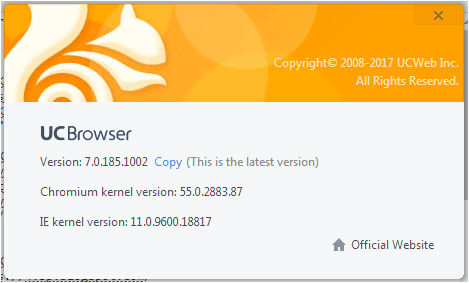 Alternative Browsers can be used for safety
Here is the most popular browsers alternative for UCbrowser many people using then for both Smart-phones and Desktop
Google Chrome Browser with much awesome features for Android Devices and for Descktop
Mozilla Firefox for Android Devics and for Desktop
Opera browser for Android Devices and also for Desktop
UCbrowser Android app Permission:

.Read phone status and identity.
.Record audio.
.Approximate (network-based) location precise (GPS) Location.
.Modify or delete the contents of your USB storage.
.Disable your screen lock.
.Create accounts and set passwords, find accounts on the device.
.Change network connectivity, connect and disconnect from wifi,
full network access, receive date from Internet.
view network connections,
view wifi connection.
.Access Bluetooth settings, pair with Bluetooth devices.
close other apps, retrieve running apps, run at startup.
.Draw over other apps, prevent phone from sleeping.
.Adjust your wallpaper size, set wallpaper.
.Change your audio settings.
.Read sync statistics, toggle sync on or off.
.Expand/collapse status bar .
.Delete all app cache data , install shortcuts,
measure app storage space,
modify system settings, read Home settings and shortcuts,
test access to protected storage, uninstall shortcuts.