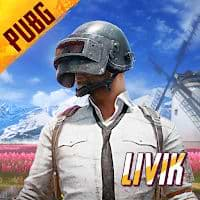 PUBG Mobile apk + obb file
Game Name: PUBG Mobile APK
PUBG apk: 2.8.0 (17920)
apk size: 91.34 MB
obb file size: 676.94 MB
last updated: 08 September 2023
Developer: Tencent Games
Download the latest version PUBG Mobile apk Aftermath. This is the latest version compatible with android devices running on 4.3 and higher, an online game with high graphics needs internet connection to be stable and most preferred Wifi connection if available.
Some people may not be able to play PUBG MOBILE because of Geo restrictions or if this game is banned in a cdrtain country for some reasons, if you are one of those people you can use this best vpn mod apk to play this game or any preferred vpn app and bypass PUBG MOBILE ban by changing your real IP address wit a different IP assigned on the vpn server you will be connected to.
PUBG Mobile apk + obb 2.8.0 (17920) - info:

| | |
| --- | --- |
| Name | PUBG Mobile apk obb |
| Version | 2.8.0 (17920) |
| Apk size | 91.34 MB |
| Apk + obb | |
| OBB file Size | |
| package | com.tencent.ig |
| obb file | main.17920.com.tencent.ig.obb |
| Android OS | 5.1 + |
| Update | 08 September 2023 |
| Developer | Tencent Games |
| Google Play | Available |
What is New in PUBG Mobile apk latest version 2.4.1 (17115)
PUBG MOBILE's 4th Anniversary Celebration is here! Play the anniversary game mode
Try out the new Arena Mode
Log in to get lots of Ramadan perks! New experiences only available in PUBG MOBILE
The new RPM has started! New release animations for rank 50 sets. Purchase and see for yourself
C2S5 has started! Play now
The game of choice for over 1 billion players! Experience the ultimate battle royale gameplay on your mobile phone
What is New in PUBG Mobile apk + obb file 1.9.0 (16105)
The game new season, PUBG MOBILE: Aftermath released in new update version 1.9.0 (16105) for mobile, you can check Beta PUBG MOBILE version Lite and Full to get all new features before officially released for all users around the globe.
Over 1 Billion Players Worldwide
The new Aftermath Classic Mode map is here
Experience the ultimate battle Royale gameplay on your mobile phone
A new season has started
What is new inPUBG Mobile version v0.18.0
Updated Miramar with Sandstorm
Win94 with 2.7x Scope
Canted Sight Available

New Classic Mode Content: Jungle Adventure in Sanhok (now Available)
New Customizable Weapon System: Gun-craft Finishes (now Available)
New Weapon: P90 in Arena Mode
Royale Pass Season 13: Toy Playground (now Available)
Bluehole Mode: Brand New EvoGround Experience (Available Soon)
New Anti-Cheating Implementation: Points Protection Against Cheater Kills
PUBG MOBILE apk + obb latest version Installation Instruction:
Download PUBG apk file latest version update and install game apk on your Android device you can also go back to the previous page for full steps to install pubg mobile on Android mobile devices, if you want install the old version pubg mobile 1.8.0 build (15900) follow this:

Both files apk + obb should the same version 1.8.0 (15900)
extract the additional obb file (compressed zip file)
move this com.tencent.ig to Sdcard android/obb
Make sure this com.tencent.ig folder contains:
main.15900.com.tencent.ig.obb
Install pubg mobile apk 2022 latest version 1.8.0 build (15900)
Enter the game and enjoy PUBG mobile on your android
new pubg mobile 2023 apk + obb and old version: This new update PUBG mobile 2.4.1 apk obb included in one file, download and install directly no need to download the additional obb data, and also PUBG apk obb old version, or you can can download latest PUBG Mobile apk + obb data file from below to get all new features and updates.
PUBG Mobile apk obb arm64 version installation, download pubg obb file v2.8.0 (17920) (compressed zip format), extract it to get this folder com.tencent.ig contains main.17920.com.tencent.ig.obb, move it to Android/obb, install PUBG-Mobile_v2.4.0_arm64.apk latest version, run the game ands enjoy
If you choose PUBG Mobile older version or you are using an old android mobile you may need to download pubg mobile obb + apk one by one and follow the same above steps
If you downloaded pubg mobile obb file data with .obb extension then you need to copy/move this file to:
Android/obb/com.tencent.ig
just place it into com.tencent.ig and you are ready to go.
pubg mobile download 2023 apk obb file
Note:
Files should be same versions, apk + obb data file.