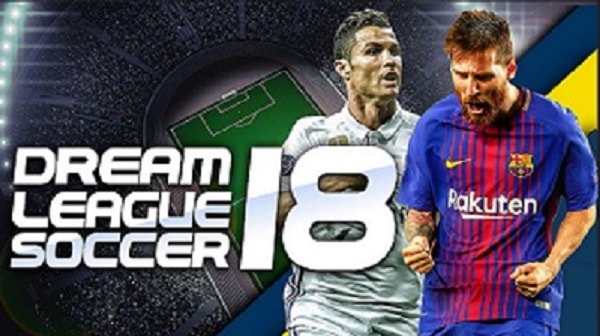 Dream League Soccer 2018 it's better than ever Soccer and it has a lot of changes so take your chance to build best team that ever you dreamed. Dream Soccer 2018 is the perfect Soccer game and the most enjoyable game, you won't stop playing this game. Create your own Dream team from the superstars players that you prefer and build your own stadium and take on any team to play against and to win.
It is free game, download Dream_League_Soccer_2018.apk from the link below and the Obb Data File main.59.com.firsttouchgames.dls3.obb.zip Install the game on your device but before start playing the game you should know how to install it's obb data file first if you don't know.
How to install Dream League Soccer 2018 obb data file:
Follow the steps to install obb data file on your device:
Download Dream League Soccer v4.15 apk and the zipped obb data file, install the apk file into your device and remember that do not start the dream league app or play the game and this is almost for all games with obb data file that needed or required to be installed on Sdcard.
Dream league soccer 2018 obb data file is in a ZIP format file so you need to unzip it or extract it to get the main file.
if you have file manager it will be great, if not you can download
X-plorer_file_manger.ak to unzip the obb data file.
Also See This:
Latest PUBG Mobile Apk + Obb Data And How To Install This Game On Android Devices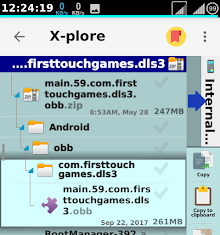 After extracting the zipped obb file you will get main.59.com.firsttouchgames.dls3.obb copy or move it to the required folder on your Device which is:
/SDCARD/Android/obb/com.firsttouchgames.dls3
If there isn't folder like this, you need to create one manually on your SD card the same as it is and the complete path should be like this:
/SDCARD/Android/obb/com.firsttouchgames.dls3/main.59.com.firsttouchgames.dls3.obb
Or follow as on these screenshots:
Device Storage on My File Manager: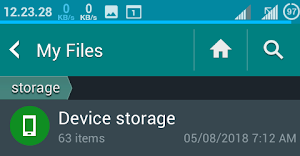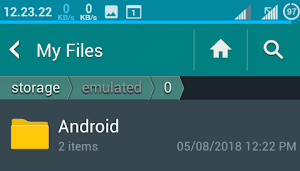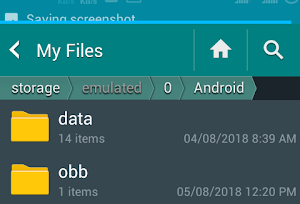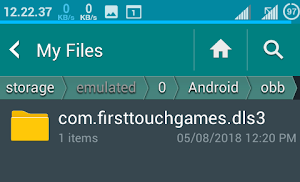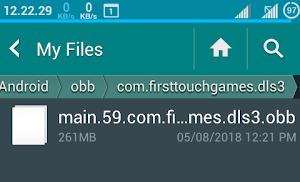 Now enjoy playing Dream League Soccer football Game on your Android device
.
Also see this:
Latest PES 2019 Pro Evolution and How to Install Additional Patch Obb Data files on Android Device
And this dream league soccer:
How To Install Dream League Soccer 2019 Mod Apk And Its Obb Data File
More info:

| | |
| --- | --- |
| Name: | Dream League Soccer |
| Language: | English |
| Versions: | v5.064, v5.053 |
| apk Size: | 74.1 MB, 66.5 MB |
| obb data Size: | 291.9 MB, 246.8 MB |
| Package: | com.firsttouchgames.dls3 |
| Android OS: | 4.1 + higher |
| Last updated: | Recently |
| Developer: | First Touch |
| License: | Free |
| On Telegram: | Apk + obb data |
Dream league download links
Dream league v5.064 apk + obb data file: Dream league v5-064 apk main.82.com.firsttouchgames.dls3.obb.zip
Dream league 5.053 apk + obb data file:<>/span Dream league v5.053 apk main.59.com.firsttouchgames.dls3.obb.zip
To unzip the obb data file you can use one of these applications: Download ES file Explorer apk X-plorer file manger apk