If you are using eProxy for tunneling or just for changing your IP address in order to browse websites that are not allowed in your country fir political reasons for example some users may be able to Whatsapp, upload or watch videos on youtube or even use Facebook or for some other issues all the time when they want browse websites like these they have use a third party app.
Latest Epro opener V.0.3.6 works on this version eProxy version 2.7.29-NIGHTLY
Unlocking eProxy files for some users may not be so easy if they haven't root access on their devices, also this doesn't mean that everyone who has root access on his device can unlock or open eproxy encrypted files because to unlock these files you need to know that this process needs beside root access a few steps to do it and other applications (Epro opener and Xposed Installer) and root applications (Ex, Kingroot or Superus).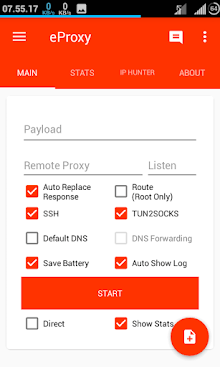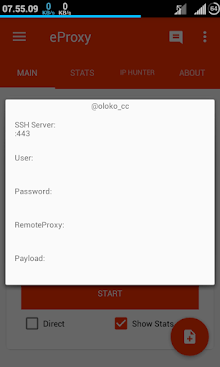 Epro Opener.0.3.6 for rooted devices
Users who use Eproxy usually use it with encrypted files and with expiration time and this just for users who do not know how to create epro files with themselves so every time when they want to use Eproxy they have to use it with these locked files which are created by other user but here with this application (Epro opener) they unlock any Epro files and its contents to create their own files.
Get Root Access: How to Root Your Android Device Without Computer - easy way
How to use epro opener to unlock eProxy files
To use epro opener properly you need to have the latest eProxy_version_2.7.29-NIGHTLY and also the latest epro opener_version_0.3.6 and just follow a little bit few easy steps and they are not so difficult to follow if you have this few requirements.
Requirements and download links
1.You should have a rooted device or root access if not, you may need to root it before starting unlock epro files.
You can use Kingroot to root your device it is very easy to use in rooting devices.
2.Latest Epro Opener.0.3.6 for sure.
3.Eproxy_v.2.7.29-NIGHTLY
4.Xposed Installer this app should be installed on your device in order to get files unlocked because you need this app for epro opener to activated it since epro opener comes as an xposed module.
Not every one know this: Hide Chat On Telegram And Save Files With Original Name
Steps to open eProxy files on your rooted device
After you have above just follow this:
Install all applications on your device.
open xposed installer app and install the firmware.
Give xpose installer root permission.
press on Model section and activate epro opener (just tick it).
Reboot your device.
After your device restarted again go ahead to eproxy application in order to unlock your files just import your desired file to the app or you can do that before starting eproxy open your file manager and find your file location just press on it and it will automatically opened on eproxy, press and hold on start for few seconds, all details will show up.
Now by following these steps you can unlock any eProxy config files that you want to see its content such as ssh tunnel server, username, password, remote proxy and payload. Any issue, Question, or Suggestions feel free to comment it below. If this helpful, please share it and let other people know how to do it..