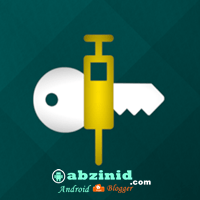 TLS Tunnel config
Name: TLS Tunnel vpn Unlimited
apk version: 4.3.3 (323)
vpn apk size: 16 MB
app category: vpn mod apk
Update Status: Latest update
last update: 20 December 2021
TLS Tunnel apk Free Unlimited VPN latest version new update with TLS Tunnel config file download 2021. Browse free internet secure in high privacy with super fas server distributed in several location around the word. Chose the most nearest to yor location to get the best internet performance on your android device without limitation and bandwidth throttling.
Use this TLS Tunnel config file for flow to browse free internet on your android Device with Unlimited bandwidth. Change your real location IP address with the new one that will be assigned to you when connected to the server using TLS Tunnel vpn. You will get a unique ID whenever you connect to the server to insure ou get the highest security that you will experience on the internet. ...
TLS Tunnel is a free VPN that aims to cross barriers imposed by internet providers and governments, and to guarantee privacy, freedom and anonymity to users.
The available official servers use a proprietary protocol that we call TLS VPN, it is a simple protocol that protects the connection using TLS 1.3 (and TLS 1.2 optionally), the same used in HTTPS sites, with a self-signed certificate verified at the time of connection to avoid interception.
To use it, no registration or payment is required, just a functional internet connection or knowledge to go through your provider's restrictions in case your access is blocked.
It is also possible to use your own server through SSH, (Private Server option), in the standard method using port 22 (SSH standard), or with connection text and SNI if the server is prepared to receive these types of connections.
The official servers allow the passage of any IPv4 protocol, whereas the SSH connection of private servers allows only the passage of TCP, UDP will only be possible on private servers if the server is running any UDP Gateway such as badvpn-udpgw, without the connection UDP, you will not be able to play some games online or access some services.
The official servers also allow you to communicate with other users connected to the same server through the generated IP, your IP will be accessible by other users and you will also be able to access other users, by default this is disabled to avoid security problems.
Remember that TLS Tunnel is completely free, but with the Private Server option, if you don't have your own server, you can pay to have access to third party servers, keep in mind that TLS Tunnel is not responsible for private servers, so in case of problems with private servers, contact the server owner.
Show Full Description
Anonytun vpn apk: Anonytun Pro apk 12.3 latest version Full
NapsterneTv vpn apk: Download NapsternetV vpn 21.0 (201) apk + configuration files for free internet
TLS Tunnel vpn Download - info:

| | |
| --- | --- |
| App Name | TLS Tunnel free Vpn |
| apk Version | 4.3.3 (323) |
| Apk Size | 16 MB |
| Package | com.tlsvpn.tlstunnel |
| dns plugin | com.tlsvpn.dnstt |
| apk Version | 1.0.9 (10) |
| Apk Size | 10.8 MB |
| Required OS | 5.0 + |
| Update status | Latest version |
| Last Updated | 20 December 2021 |
| Developer | EduardoTLS |
| Developer2 | TLSVPN Dev |
| License | Free vpn apk |
| Google Play | Available |
What is new on TLS Tunnel new update version 4.3.3 (323)?
Updated to the latest tls tunnel vpn v4.3.3 (323)
Improved compatibility with Android 12
Update of some implementations
SOAX Removed