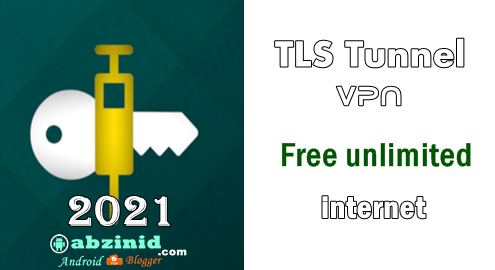 Download TLS tunnel vpn free unlimited 5.0.7-360 with super fast servers on several location around the world, Brazil, Canada, United States, Germany and many more with possibility to get a different IP address on every single connection. Free unlimited bandwidth free internet and secure, the best vpn mod apk update 2023 latest version.
TLS tunnel vpn uses TLS 1.3 connection protocol, (Transportation Layer Security), TLS 1.3 is a connection protocol provides you with unparalleled privacy and performance compared to the other versions of TLS protocol a non-secure HTTP. TLS tunnel vpn uses this type of connection to insure you get a secure internet connection on all your internet activities while you are using it. The only payment is when decide to use a private server and if you do not have your own, then you will need to pay money to access to that private server, but remember, this an optional
TLS Tunnel vpn 4.1.1 provides you a unique internal ip from other users using the same server, this is an optional function and set on by default, you turn it on or off by your choice on TLS Tunnel vpn settings. When you are connected, a generated ID will assigned to your device, which is a randomly chosen ID and not shared with other user on this server you are using for current connection.
TLS tunnel vpn is free of charge, no payment/money is required to use it and no registration or sign up required either, developer gets money from ads served on the app while you are using it on your android device. It offers using connection on port 22 (SSH standard) as http injector lite ssh vpn uses, or you can use a connection text and SNI if the server is prepared to receive a ssh connections
Anonytun Pro apk: Download Anonytun Pro apk 13.1-131 latest version Full Mod APK
Droid vpn apk: Droid vpn mod apk 2021 update 3.0.5.3-156 unlocked features
Download TLS Tunnel Pro - Info:

| | |
| --- | --- |
| App Name | TLS Tunnel Free Unlimited 2023 |
| apk Version | 5.0.7-360 |
| Apk Size | 21 MB |
| Package | com.tlsvpn.tlstunnel |
| dns plugin | com.tlsvpn.dnstt |
| dns apk Version | 1.2.0-12 |
| dns Apk Size | 12.27 MB |
| Required OS | 5.0 + |
| Update status | Latest version |
| Last Updated | 08 February 2023 |
| Developer | EduardoTLS |
| Developer2 | TLSVPN Dev |
| License | Free vpn apk |
| Google Play | Available |
TLS tunnel + Configuration File Download
TLS tunnel free unlimited vpn 5.0.7-360 supports import and export configuration file as on http injector vpn ehi file, the tls tunnel config file will have an extension .tls which encrypted when the file is configured. You can export and import an external .tls config file, you can check NapsternetV configuration files to have an idea.
If you know how to create config file it is ok, if not you can use an already created TLS tunnel configuration file by other users, you can get such files on social media and telegram groups or channels, but almost files shared by other users may be locked and there is no way to unlock this config file.
We have shared tls tunnel mtn files download link below and Flow configuration file for learning purpose but now it is expired and we removed it since it is a tls tunnel config 2020 file created months ago. We may create another one soon with latest working HOST and port to support and work on MTN and flow.
How to Connect TLS Tunnel VPN 5.0.7-360?
If you have your own working host and on your ISP (Internet Service Provider) MTN, Glo, Flow or other, you can create tls tunnel payload with Pay Generator option or function to create tls tunnel config file and in case you do not know how to create tls tunnel files you can follow this simple method.
Here is simple method you can use to connect TLS Tunnel on your device to browse unlimited free internet using this vpn. you need TLS Tunnel free unlimited VPN and the latest tls tunnel dnstt plugin to connect with already created tls tunnel config file.
Start TLS Tunnel vpn app
From tls tunnel menu select import - your file manger will popup - look for your config file that you want to use.
After you have successfully imported tls tunnel config file, click Start
TLS Tunnel vpn will try to connect to internet connection that available - mobile data network or Wifi connection
When your vpn is connected, you can enjoy free vpn super unlimited proxy, secure internet and super fast on your android device
TLS Tunnel VPN setting - TLS DNS
Now you can use this TLS Tunnel VPN 3.7.0 free unlimited internet setting combined with DNS protocol, this setting may not work for every one as we have seen droid vpn settings, but you can give a try, you will nothing.
TLS Tunnel VPN apk and latest TLS DNS apk required to be installed on your android device to make setting working properly.
Restore TLS Tunnel free unlimited VPN to it's default setting
On TLS Tunnel connection method, chose DNS Tunnel
Chose connection type - UDP (53)
All other options must be as they are
Keep DNS Tunnel rotating the server you are connected to
Select your preferred Server and click START to connect
What is new on TLS Tunnel free unlimited VPN 021 update
Access renewal by answering survey has been improved and you now receive more access time.
Now you can update the status of the servers by pulling the screen down, and on the home screen this will be a shortcut to restore the connection method's default settings.
When you open the app for the first time, you will be presented with our news channel on Telegram, we recommend that you subscribe to always be notified of new updates and news.
TLS Tunnel apk + configuration file download
The latest TLS Tunnel Free Unlimited vpn 5.0.7-360 apk version is rolled out now wih new updated features and some reported issue are fixed, this new version is stable and still free unlimited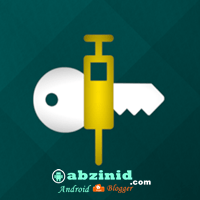 TLS Tunnel vpn apk Download 5.0.7-360 tls Tunnel configuration file download TLS Tunnel DNSTT Plugin apk download