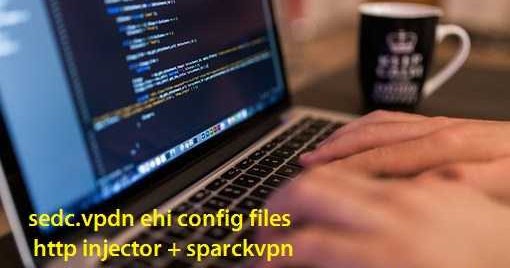 Before start using these configs you need to have sedc.vpdn or sedcmms.vpdn user/username for your apn. A lot of users now use this Android mobile data APN setting sedcmms.vpdn to browse internet with or without http injector ehi config files or with some other vpn applications such as handler vpn UltraSurf Handler vpn or other similar vpn apps.
You can browse facebook without using http injector vpn apk or other vpn but you can't be able to use the facebook app, you can use UC Browser and sometimes it works also on Chrome but not all the the time, you can watch youtube with a reasonable quality with stable sedc user.
Using sedc.vpdn or sedcmms.vpdn all are the same no matter what you use, it will work. It is almost known that any one now using this setting for APN on android after wikipedia and the free portal host stopped to work last year.
use your own user and your own sedcmms.vpdn setting
how to set sedc.vpdn on mobile data APN, what sedc user that can be used to get internet access without disconnection and how to get your own sedc.vpdn user for yourself will be in a separate post covering it all.
How to import http injector ehi config file
It is easy to import any ehi config that you want to use on http injector and this is if you are not familiar with http injector and you are new to this ssh vpn and I think all people know how to do it.
Here it is how to import http injector config file:
First get your file >>>
Then launch http injector vpn app
On top there are three dots up right, Varies according to language setting >>>
Then chose config option and then import.
Browse where your file's folder or location.
Then start.
NOTE:
Don't worry about this log:
STATUS: 404 () Client Error - The client seems to have errors.
this log is just because sometimes sedc vpdn may not be secure for the first connection and it connect, so just wait for it a few seconds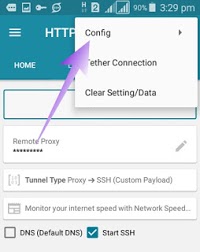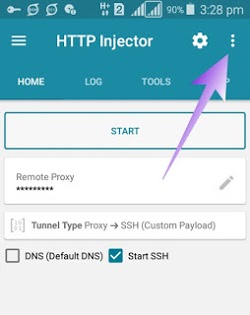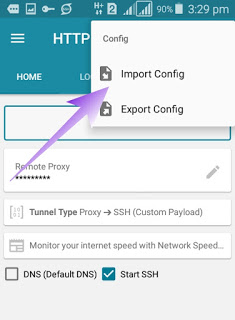 Similar article: New MTN Cheat For Free Internet Browsing Using Kpn Tunnel With One Month config
MTN cheat on Sprkvpn: How To Use Spark Vpn To Browse Free Internet On Mtn
sedc.vpdn ehi config for http injector
As I mentioned you can use your sedcmms user to browse internet with no need to any vpn application but if you want to get access to facebook. whatsapp, youtube or even any social media you have to use a vpn or one of these configs specially these days as (the protest and government blocked all social media).
Sedc vpdn ehi config files
Sedc.vpdn ehi config files:
All these configs support wifi share and requires http injector versions version 4.5.8..
http injector 4.5.8 build 108 apk Sedc ehi Config US Server 1 month Sedc ehi config DE server 1 month Sedc ehi config Singapore server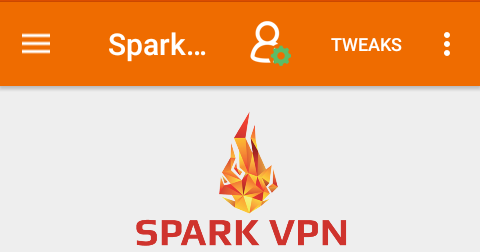 sedc vpdn sparkvpn config files .svc
Here is another vpn application widely used among internet users and it can be config to be used for browsing internet with payload, remote proxy and ssh account.Its config file comes with .svc extension.
How to import sparkvpn config file
If you are using this vpn for the first time and you want to import ehi config file and don't know how to do that you can follow below steps.
Go to Sparkvpn and start or launch it the press on tweak option located on up screen then browse where your file is downloaded and press to import.. that's it.
Download Spark vpn and SVC config file for Sedc.vpn
Sedc vpdn spark vpn config file one month: Download sparkvpn latest version Sedc Sparkvpn config US server Sedc Sparkvpn config DE server Sedc Spark vpn Singapore server
You can also check this: How To Change DNS On Mobile Data To Google DNS, Open DNS Or Any without application
TIPs:
Sometimes server maybe down, low or overloaded, just try to substitute the config with the another one. if one config doesn't connect, go back to first one and so on. Changing DNS may make some differences, try to use default ISP DNS at the first time if it works, that'll be great if not try to use one of these Free DNS:
Google DNS: 8.8.8.8 - 8.8.4.4
Open DNS: 208.67.222.222 - 208.67.220.220
Cloudflare: 1.1.1.1 - 1.0.0.1
Other DNS:
Level3: 209.244.0.3 - 209.244.0.4
Verisign: 64.6.64.6 - 64.6.65.6
DNS.WATCH: 84.200.69.80 - 84.200.70.40
Comodo Secure DNS: 8.26.56.26 - 8.20.247.20
Norton ConnectSafe: 199.85.126.10 - 199.85.127.10
GreenTeamDNS: 81.218.119.11 - 209.88.198.133
SafeDNS: 195.46.39.39 - 195.46.39.40
OpenNIC: 23.94.60.240 - 128.52.130.209
SmartViper: 208.76.50.50 - 208.76.51.51
join our new created Telegram Channel for new Updates