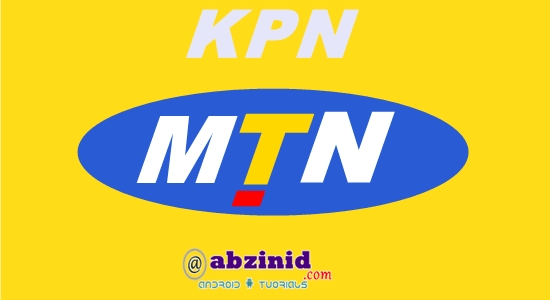 MTN cheat for browsing free internet with vpn is almost known for every one among MTN users. This cheat is used on mtn mpluse and none mtn mpluse users and also with regular mtn subscriber it's capped on 1.2G.
Here on this post you will know how to use this cheat to power up all your apps on your smartphone if you're mpluse subscriber because it's not supporting all apps.
To browse free and power all your apps you can use this VPN application which is kpn tunnel. Setting this app to get free internet browsing is not so easy if you're not familiar with such apps including http injector vpn and spark vpn or some other app but down below you find already created config file so you don't need to run on a complicated steps and you don't need to create a file because it's already created and ready to use..
files are created on USA server location and also on Germany servers for 14 days, links for Configuration files are below
MTN Free Browsing - Spark vpn: how to use spark vpn to browse free on mtn with updated config files
Handler vpn setting: Free Internet access, Ultrasurf Handler VPN setting, Psiphon pro lite Handler + Netify VPN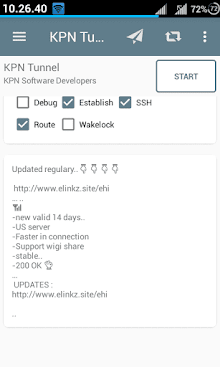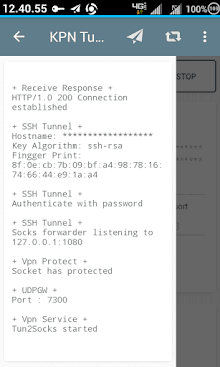 What you need to get this work blazing fast for you
All things that you need to browse free on this cheat with this VPN Android application is your android smartphone and your MTN SIM and for sure this app with its config file you can Download kpn tunnel apk and its config file from link below.
How to import kpn tunnel config file and set up this app to work well
Do this:
Download the app and its config file and go ahead to start kpn tunnel, click on the three dots on to right and press on config then import, now scroll to where your file's been downloaded and press on your config file.
If you are using default android browser or opera you'll find it on SDcard/Download and if you're using UC browser you will fin d your file on UCDownload folder.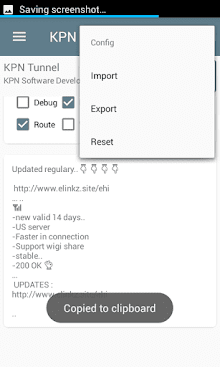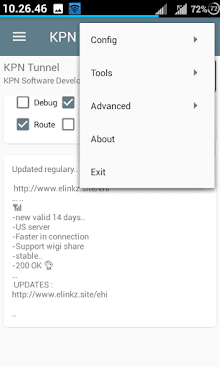 No updates for these configs but you can check http injector MTN Configuration file at mtn ehi config file
New Updated Configs

Kpn tunnel vpn Size: 3.0M Kpn tunnel apk latest version
14 Days Configuration Validity Kpn config USA Server
7 Days Configuration Validity Kpn Config - Germany servers
New: One month config file USA server faster and stable.
Time left

Oops! 00:00:00

_ No updates for this config
New: One month kpn config file second Payload (different payload).
Time left

Oops! 00:00:00

_ usa server new payload - no updates.
NOTE:
If the app doesn't connect and on logo message you got a text saying:
+pdnsd+
Failed to start pdnsd
Here you can play on DNS
Go ahead to menu
Scroll down to Advanced Settings
Tick this DNS Forwarder and also tick Enable DNS, if you left as it's, default is google DNS you can change it to OpenDNS (208.67.222.222;208.67.220.220)
unTick DNS Forwarder (the app will use your IPS DNS Server)
If any issue, any requests, any suggestions or any thing else, do not hesitate to contact us or just make a comment below.