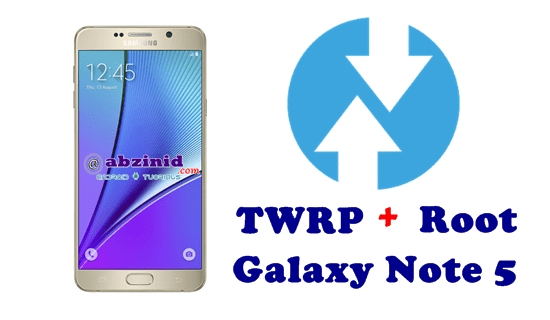 Samsung Galaxy Note 5 running on Android platform Lollipop version can be updated to Nougat 7.0, on this simple tutorial we are going to flash and install TWRP on this Samsung Device and additionally we will get root access permission by installing SupperSU zip file through this custom recovery when successfully install on our smartphone.
When we get full root on Galaxy Note 5 all locked features will be available, unlocked and ready. When using Samsung Galaxy Note 5 with no root access you are limited and you do not have full control over your device as you expect.
To get root access you have to flash SuperSU.zip on your Samsung Galaxy Note 5 through the latest TWRP custom recovery or with other means if you can't or do not want to use this process which we will go through up-next in this simple Android tutorial.
TWRP Custom Recover on Samsung Galaxy Note 5 - Features and benefits
Certainly, with TWRP recovery.tar latest version installed on your device you get much advantages from it which can be stated in below:
you can install custom rom and updates easy onto your device
You can root Samsung Galaxy Note 5 using TWRP by installing SupperSU.zip
Unlock locked features by official manufacturers
You can uninstall none used build-in (system aps) or disable them
You can run xposed modules apk on your device when you get full root access on your Samsung Galaxy Note 5
You can edit or delete system files (it is not advisable)
Your Device performance will be enhanced
Back up and restore system files and user data
With additional to the top mentioned features, there are More others not included you can get them all when TWRP custom Recovery installed n your Samsung Galaxy Note 5.
Install TWRP on Samsung: Install Latest TWRP Recovery on Samsung GT-I9060 and Get Root Access
Also you can check this Tutorials: How To Flash TWRP Custom Recovery On Samsung GT-S7582 Duos 2 full steps
How to Install TWRP recovery and get Galaxy Note 5 Rooted
Before get into action to install TWR and getting root access you need to have some files download and ready to use on your computer and they are as follow:
Download and Install these files you computer, USB Drivers + odin:
How to Install twrp on note 5
By following below steps you will have TWRP Note 5 custom recovery installed on your samsung device and you can boot into this recovery mode after successful installation.
Here are steps:
After installing above files, USB Driver and Odin,
activate Developer options through this:
Go to setting
About device
Press seven time on Software info to activate this option.
In the next step you need to enable OEM unlock, on the enabled developer options navigate to:
OEM unlocking, USB debugging and make they are enabled.
turn your device into Download mode
make sure your phone battery is charged up to 50%, Press and hold on these three buttons:
Power button + volume down + Home button at the same time simultaneously.
when your device boot into Download Mode, Connect it to your computer with USB cable.
Now open Odin Downloader when device detected you will see added on Odin Downloader.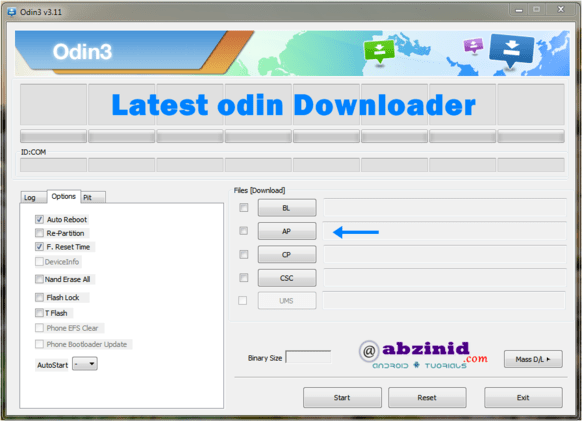 On Odin downloader press on this button AP then add TWRP img.tar file you already downloaded Odin will take a few seconds to detect your file then you'll see start button can be pressed.
Click on start, then your selected file will be flashed automatically,
when you see Green PASS on Odin Downloader which means your TWRP is installed successfully on your device, disconnect your device and you are Done.
Now press and hold on Power button + volume down + Home button at the same time. when your screen turned black, leave the Volume down button and swap to Volume Up button while still holding other 2 buttons. Keep all three buttons pressed until you get into TWRP Recovery.
Android http injector: How to Create HTTP Injector Ehi Config File That Works Perfectly
How to root your Samsung Note 5 using TWRP Custom Recovery
When you have successfully installed the above TWRP recovery using the steps provided on your Device you can use it to get full root access on you Galaxy note 5 by installing or flashing SuperSU.zip.
Here is the steps to do that:
assuming that you have already download SuperSU file, move this file your SDcard memory.
Then reboot your device into TWRP recovery mode to install this file.
Press and hold on:
Power button + volume UP + Home button keep pressing those button s till your device get into TWRP recovery mode. Then navigate to install zip file and chose your SuperSU.zip and install.
After you get this file installed, select Wipe cache/Dalvik then back to main menu to reboot System by pressing Reboot.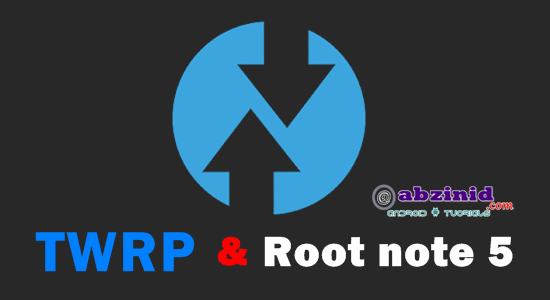 Final words:
Now if you follow all above steps by installing Samsung USB Driver, Odin Download and downloading and flashing TWRP recovery.img.tar you will have TWRP custom recovery installed on your Samsung Galaxy Note 5 device also if you follow the steps provided to Root Galaxy Note 5 you will get SuperSU app installed on your Device with full root access.
Now you can customize your device as per your need, installing new updates, removing pre-installed system apps, back up and restore data, with full Root access and you do more stuffs.
Currently, comments are disabled, but you can give your feedback and comments on twitter
click twitter icon to join.