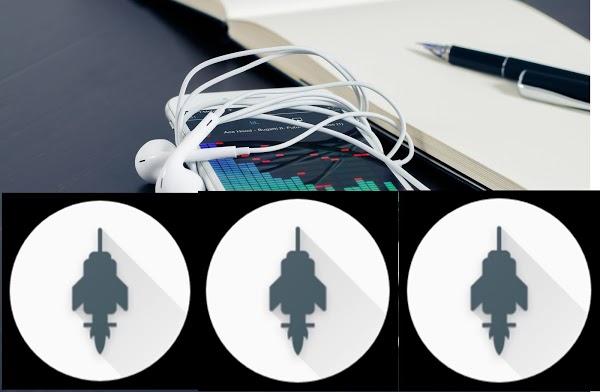 Internet access sometimes maybe restricted for users using normal internet setting provided by ISP, web sites can't be accessed due to Geo restriction or politic reasons, here comes the need for vpns and proxies to bypass this blocking.
The leading tool now used to do this is HTTP Injector - SSH/Proxy/VPN precisely amongst all VPNs for Android phones, but it requires special configurations to work nicely, some people know to config it perfectly but others may not, and they use http injector config files, ehi config file created by other people.
If you are using http injector with ehi configs files that are created by others, you may see that all files are locked and there's no way to unlock them to see their contents (payload and remote proxy) unless you have the latest ehi opener.
And if you are using ehi opener with the older version of http injector, it's out of date now since a new version released out there and all users are using it now beside that all ehi config files that have been created on the new version can't be unlocked with the current ehi opener B.74 and even you can't load these config files on you older injector version. But Don't worry we will Post the latest ehi opener apk here on this blog on time, don't miss it.
We always Provide new config Opener for all apps
http injector, eproxy, kpn tunnel, kpn tunnel Revolution.. etc.. etc
We have posted a lot of various versions of ehi config opener for several versions and also for other apps such as kpn tunnel with kpn opener v0.3 and this version still working on the latest version and also on kpn ultimate you can go back and see the post.
Another config unlock for Eproxy which is epro opener v0.3.6 which we have posted it here on this blog and working fine.
we have posted a lot of other versions of http injector config file opener and they were posted on time you can see the former version ehi opener unlock ehi config and also you can see this version too ehi opener 0.4.8.
Now we will post the latest version of ehi opener for http injector 5.5.0 build 153 on time when it is released.
TLS Tunnel vpn apk: TLS Tunnel vpn 5.0.7-360 Free Unlimited Internet + Config File 2023
NapsternetV vpn apk: Download NapsternetV vpn 53.0.0 (280) apk + configuration files for free internet
Latest http injector version 5.5.0 Built 153
As I mentioned above this new version is now available for users but unfortunately all its config files can't be unlocked with the former version of ehi opener, if you have older ehi config file and you want to see its info, you can check above links, so for this new release you need a new version to unlock all your files created on http injector 5.5.0 and get payload and remote proxy plus ssh server and password. Here on this post you will find download links for the new version of http injector.
Please subscribe to get All updates and new posts, all news, and all new versions for ehi config file opener when available to be notified on time. Also you can join our New Created Telegram Channel.
And if you have any issue or any thing else feel free to message us on email/telegram, (you can ask admins for whatever)... Remember to subscribe and join us.
Http injector basic and new features
Now privacy protection on internet comes in hand with this perfect tool because it protects your internet connection with SSH tunnel by altering its output even it doesn't need roo access so rooted or non rooted devices can use this new http injector.
it come with payload built in Generator
you specify your preferred proxy to use
you can custom DNS, Google DNS, Cloudflare 1.1.1.1 DNS
add message when encrypting ehi config
comes with SSH client (Bitvise)
route ip address
in-out data is compressed for high speed and bandwidth consumption
Safe buttery drain option
share internet with Hotspot share
stable shadowsocks and now available and SSL tunnel
with Drak mod feature
support android 11
http injector Download latest version
.. A new latest http injector 5.5.0 Build 153 is available now for android but a New ehi opener version is not available right now however we'll post it here on this post by updating it, just Bookmark it on your browser and check it regularly.
Also on Facebook if you are always active there you can follow us, like this post and to get latest updates and News just edit notification to see first
Feel free to Drop your comment below for further suggestions, we do appreciate that. Any issue or any request you can message us using our contact us page or email us Your Feedback is very important.